Harm Freese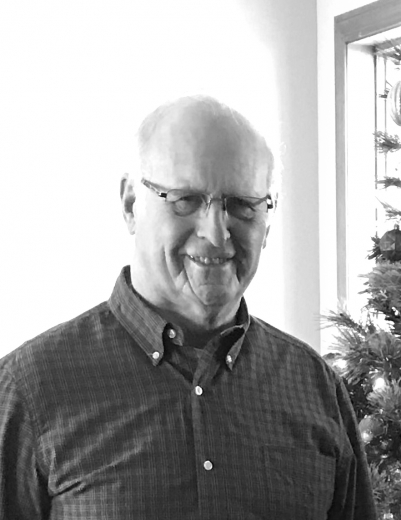 Harm Freese, 84 of Hampton passed away Tuesday, January 11, 2022, at Mercy One North Iowa Medical Center, due to COVID complications. He passed away peacefully surrounded by his family. Funeral services were at 10 a.m. on Saturday, January 15, 2022, at the Church of the Living Word in Hampton with burial in the Hampton Cemetery. Visitation was from 4-7 p.m. on Friday at the Sietsema-Atkinson Funeral Home in Hampton. The funeral service will be live streamed on the Church of the Living Word's Facebook page. The family encourages masks be worn. In lieu of flowers, memorials may be directed to the family and will be dispersed at a later date.
He was born May 24, 1937, in Parkersburg, IA to Herman O. and Christina (Eilderts) Freese. Harm graduated from the Dumont High School in 1955.
Harm started working for Franklin County Secondary Roads Department September 15, 1955. He then went on a blind date and met the love of his life, Alida Valentine. They were married April 11, 1960, in the Aplington Reformed Church. They would have celebrated 62 years this year. His work continued with Franklin County Secondary Roads until September 2001, retiring after 46 years.
Harm thoroughly enjoyed working. From mowing yards, snow removal and helping others with miscellaneous jobs. He then started part-time work at CI Concrete in Hampton, helping with farming for Gary & Bryce Claypool with his last day of farming this past November. He also served on the Senior Housing Board.
Harm was a second dad to many children as Alida did in-home daycare for many years. He also loved their trips to Branson, as well as their many bus trips. He enjoyed the KLMJ Tractor Rides in Franklin County. He went on several fishing trips up North with friends and enjoyed that.
His grandchildren were his pride and joy. He couldn't wait for them to stop by for a visit and with the two girls, they played games of Dice. He enjoyed attending all their activities. He was known for being a jokester and always had a Positive Attitude.
Harm was a member of the Church of the Living Word in Hampton where he did many projects in the Church. He was involved in the men's Bible Study. He loved the church family, especially Pastor Patrick Thompson.
Harm is survived by his wife Alida, son Randy (Tracy) Freese of West Des Moines, daughter Maurita Sietsema (Patrick) of Hampton and their daughters, Madison and Morgan Sietsema of Cedar Rapids, daughter Lori Waage (Todd) of Latimer, daughter Jodi Donohoe (Scott) and their sons Grant, Grayson and Chase of Clear Lake, brother Herman Freese (Marge) of Hampton, sisters Johanna Schmitt of Urbandale and Julie Kreimeyer (Vern) of Ackley and his special dog, Lily.
He was preceded in death by his parents, brothers-in-law Kevin Schmitt and Melvin Valentine, sisters-in-law Audrey Valentine and Vernice Valentine.
To leave online condolences, click here.
Category:
Parkersburg Eclipse News-Review
503 Coates St.
Parkersburg, IA 50665
Phone:  319-346-1461
Mid-America Publishing
This newspaper is part of the Mid-America Publishing Family. Please visit www.midampublishing.com for more information.