Lyle John Meyer, 68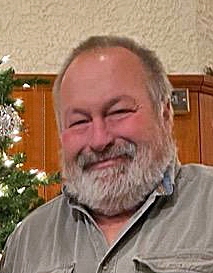 Lyle John Meyer, age 68, of Aplington, Iowa, was born the son of LeRoy Herman and Lois Jeanette Gertrude (Lupkes) Meyer on March 23, 1955, in Waterloo, Iowa. Lyle graduated from Aplington High School in 1973.  
On July 21, 1979, Lyle was united in marriage with Doreen Jeanette DeVries at West Friesland Presbyterian Church in rural Ackley, Iowa. The couple lived on two different acreages south of Aplington.  Lyle worked for Hank Krominga and later at Ackley Canning Factory.  In April 1974, Lyle began working for Howard Best and was employed for him for the next 18 years. Lyle then began farming and custom baling on his own.  During this time, Lyle also worked for Folken Welding and Top Air.  Lyle and Doreen moved into Aplington in 2015 and Lyle retired from farming in 2019.  Since he loved farming, Lyle continued to help on the farm.
Lyle was a member of Aplington Evangelical Presbyterian Church where he served as a trustee, an elder and a Sunday School teacher and youth group leader.  Lyle loved going to coffee time with his friends, as well as fixing and making things.  Lyle's greatest joy was spending time with his grandchildren.
On Thursday, July 6, 2023, Lyle died at UnityPoint Health – Allen Memorial Hospital in Waterloo, Iowa, from complications of heart surgery.  Lyle is preceded in death by his parents, LeRoy and Lois Meyer; and one brother in infancy, Leon Meyer.
Lyle is survived by his wife of  43 years, Doreen, of Aplington; three children, John (Amanda) Meyer of Aplington, Adam (Meghan) Meyer of Dike, and Mike (Nessa) Meyer of Aplington; seven grandchildren, Spencer, Sawyer, Leah, Hank, Myla, Asher and Heath; two brothers, Leon Meyer of Aplington and Leland Meyer of Ackley; three sisters, Laureen (Richard) Guemmer of Clinton, Iowa, Linda (Bob) Nielsen of Akron, Iowa, and LaVonne (Scott) Witte of Rock Valley, Iowa; many nieces and nephews; and many children of nieces and nephews, whom he claimed as his grandchildren as well.
A memorial service for Lyle was held at 10:30 a.m., on Wednesday, July 12 , 2023, at Aplington Evangelical Presbyterian Church in Aplington.  Pastor Doug Hull officiated the service.  Leneé Pollock was the accompanist, and she played as the congregation sang "How Great Thou Art", "They Will Know We Are Christians By Our Love" and "Amazing Grace".  Burial was held at Washington Reformed Church Cemetery in rural Ackley, Iowa.  Urnbearers were Lyle's sons, John Meyer, Adam Meyer and Mike Meyer.  Margaret Schuck, Sheila Harms and Eileen Kramer served on the flower committee.
Visitation was held from 4:00 p.m. to 8:00 p.m., on Tuesday, at Aplington Evangelical Presbyterian Church in Aplington.  Memorials may be directed to the family.   Redman Funeral & Cremation Services in Aplington was in charge of arrangements.  Online condolences may be left at www.redmanfuneral.com
Category:
Parkersburg Eclipse News-Review
503 Coates St.
Parkersburg, IA 50665
Phone:  319-346-1461
Mid-America Publishing
This newspaper is part of the Mid-America Publishing Family. Please visit www.midampublishing.com for more information.