Mackie ties school record, Aplington-Parkersburg boys tame Tigers
Aplington-Parkersburg senior Jayden Mackie tied a school record with 44 points in the Falcon boys basketball team's 92-66 win at South Hardin on Tuesday.
"I don't think he was aware of the record," A-P head coach Aaron Thomas said. "But I was aware of it, and we left him in toward the end to make sure he could get one more bucket to at least tie it."
Mackie shot 18-of-23 from the floor, including 3-of-6 from 3-point range, and made 5-of-7 attempts from the free-throw line. He now shares the record with Darian DeVries, who achieved the mark in 1992 in Aplington-Parkersburg's first year of consolidation.
"We talked with Jayden after Friday and Saturday's games and challenged him on good shots versus great shots," Thomas said, "and the amazing part is that I don't think he had one forced shot out there. He let the game come to him, made the right passes when the pass was there, and our guys found him when he was open, knew he had the hot hand."
Keep reading this article below thanks to support from this local supporter of Aplington-Parkersburg athletics!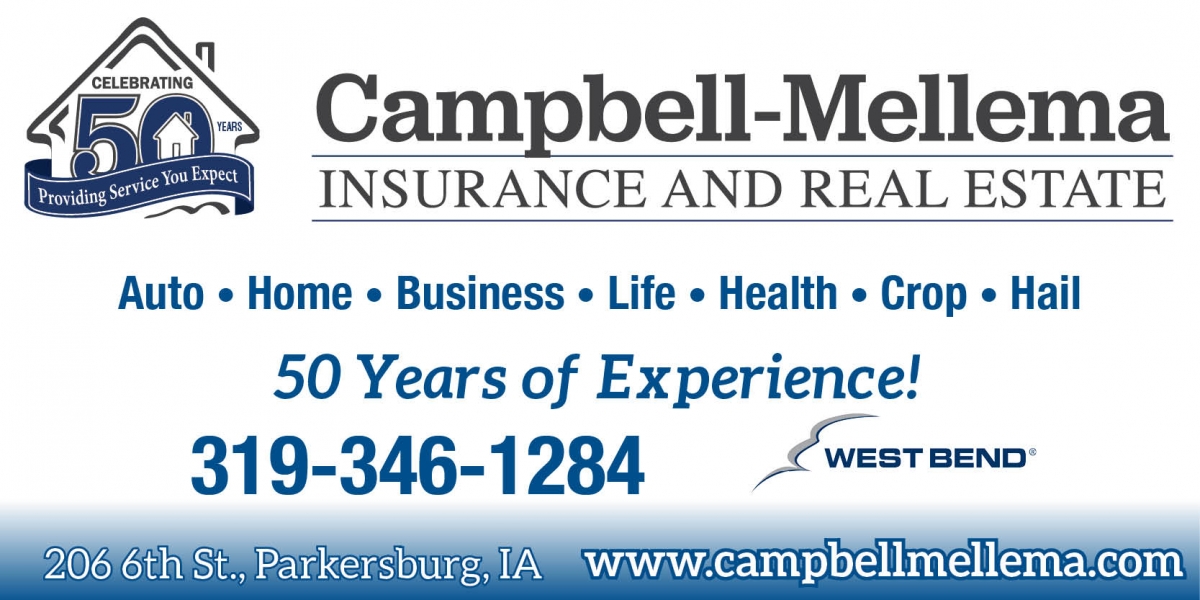 Christian Haugstad was just as sharp, a perfect 10-of-10 from the floor for 20 points on Tuesday with 10 rebounds.
"Christian's got to get more shots, more touches, and our guys did an excellent job," Thomas said. "We had a pretty good film session to learn from our loss to Caledonia [Saturday] and the guys responded well. Everything was in rhythm and those two had big nights."
The Caledonia (Minnesota) Warriors, led by Iowa State recruit Eli King, dealt a 70-61 loss to A-P at Luther College in Decorah on Saturday, the Falcons' first loss of the season.
The Warriors finished as runners-up in their class last season, and carried over an athletic pedigree from a football team that only just recently saw a 71-game winning streak come to an end.
 "They are extremely physical, athletic, aggressive," A-P head coach Aaron Thomas said. "They played very tough basketball and played good team defense."
Garrett Hempen and Gavin Thomas had a combined 17 points at halftime, with A-P leading 29-28.
"Garrett did a really good job of getting into the lane for some buckets and getting to the free throw line," Thomas said. "And Kale Riherd's effort defensively along with Christian really rebounded the ball well."
However, a 16-2 Caledonia run to start the second half, fueled by four A-P turnovers, put the Falcons in a big second-half hole.
"We got off to a horrendous start to the third," Thomas said. "That's where we really lost it - the other three quarters we were right there, could have even won it."
The Falcons still managed to get within four at 62-58 with two minutes left but missed an opportunity to cut the lead further and Caledonia scored eight in a row to put the game away.
Gavin Thomas finished with 20 points to lead the Falcons against Caledonia, Garrett Hempen contributed 17 points and seven assists and Jayden Mackie had 15 points and three rebounds. Christian Haugstad racked up 16 rebounds.
The night before, the Falcons were able to dispatch a hot-shooting Hudson team in an NICL Central battle, winning by an 81-69 margin.
The Pirates shot 51 percent from the floor and made all seven of their free throw attempts. Ultimately, a lopsided second quarter gave A-P plenty of cushion to work with in a 50-29 halftime advantage.
"I don't think we were bad defensively, we just struggled to keep the ball in front of us," Thomas said. "And they were able to score the ball."
A-P senior Kale Riherd put in the hard work down low alongside Christian Haugstad, finishing with six points, 15 rebounds, five assists and three steals. Haugstad had 14 points and 11 rebounds but also battled foul trouble on Friday.
"Kale doesn't always show up on the stat sheet," Haugstad said. "But he's almost always the hardest worker out there on the floor. And he'll do whatever we ask him, and he's darn good at it too. That's awesome for him."
Riherd and Sam Livingood have been valuable assets to help rebuild the few holes the Falcons had in lineup following their state semifinal run in 2020-21. Livingood was out sick on Friday.
"They bring toughness and selflessness," Thomas said. "We've got enough guys on this team that will shoot it, and for a guy like Riherd to be selfless is huge because he's capable of shooting, and when teams don't guard him he'll go in for layups or shoot that 10-footer without a problem. He's such a heady, smart player that competes."
Riherd did not bask in glory on Friday.
"I was fortunate to be in the right position at the right time," Riherd said. "We just focus on working harder, and being the best that you can be."
Hudson closed the gap slightly in the third quarter but the Falcons did enough to keep their distance from the swashbuckling visitors.
Jayden Mackie and Garrett Hempen accounted for 16 points each to lead A-P's scorers on Friday; Gavin Thomas contributed 15 points, five rebounds and five assists. Hudson's Culin Ugrin led all scorers with 25 points on 11-of-18 shooting.
"Scoring is not really the problem," Mackie said. "Our defense tonight just wasn't our best, but our effort was really good on defense in that [second] quarter."
The Falcons will have a three-game home stand to start 2022 - Jan. 3 against Jesup, Jan. 4 versus Union Community, and then the first of two showdowns with rival Dike-New Hartford on Jan. 7.
"It's a good start, but we're always focused on the next game and just trying to keep winning and staying on track," Riherd said.
A-P 92, South Hardin 66. A-P scoring: Jayden Mackie 44, Christian Haugstad 20, Kale Riherd 8, Gavin Thomas 7, Garrett Hempen 6, Cooper Hoff 5, Sam Livingood 2, Will Steege 0, Aidan Junker 0, Joe Johnson 0. Stat leaders: Rebounds - Haugstad 10, Riherd 7, Hempen 5; Assists - Thomas 6, Hempen 5, Riherd 4; Steals - Thomas 4, Riherd, Haugstad 3; Blocks - Hempen 1.
Caledonia 70, A-P 61. A-P scoring: Gavin Thomas 20, Garrett Hempen 17, Jayden Mackie 15, Kale Riherd 4, Cooper Hoff 2, Sam Livingood 2, Christian Haugstad 1. Stat leaders: Rebounds - Haugstad 16, Riherd 5; Assists - Hempen 7, Thomas, Riherd 2; Steals - Riherd 2, Hoff, Mackie 1.
A-P 81, Hudson 69. A-P scoring: Jayden Mackie 16, Garrett Hempen 16, Gavin Thomas 15, Christian Haugstad 14, Cooper Hoff 9, Kale Riherd 6, Kael Schoneman 5, Nick Neuroth 0. Stat leaders: Rebounds - Riherd 15, Haugstad 11, Thomas 5; Assists - Riherd, Thomas 5, Hempen 4; Steals - Riherd 3, Hoff 2; Blocks - Haugstad 2, Riherd, Thomas 1.
Category:
Parkersburg Eclipse News-Review
503 Coates St.
Parkersburg, IA 50665
Phone:  319-346-1461
Mid-America Publishing
This newspaper is part of the Mid-America Publishing Family. Please visit www.midampublishing.com for more information.