A-P boys end D-NH's rivalry streak
PARKERSBURG – Aplington-Parkersburg boys basketball's success in recent years has missed that little something extra of victory over a competitive rival like Dike-New Hartford.
The Wolverines have enjoyed bragging rights for the last three seasons, but A-P broke through on Friday for an 82-55 drubbing at A-P High School.
A-P senior Jayden Mackie scored 22 points to lead all scorers, with Garrett Hempen adding 21 points and big man Christian Haugstad contributing 20 points.
It's A-P's first win against Dike-New Hartford since a district final win over the Wolverines on Feb. 21, 2018, ending what was a string of six D-NH victories against A-P.
Keep reading this article below thanks to support from this local supporter of Aplington-Parkersburg athletics!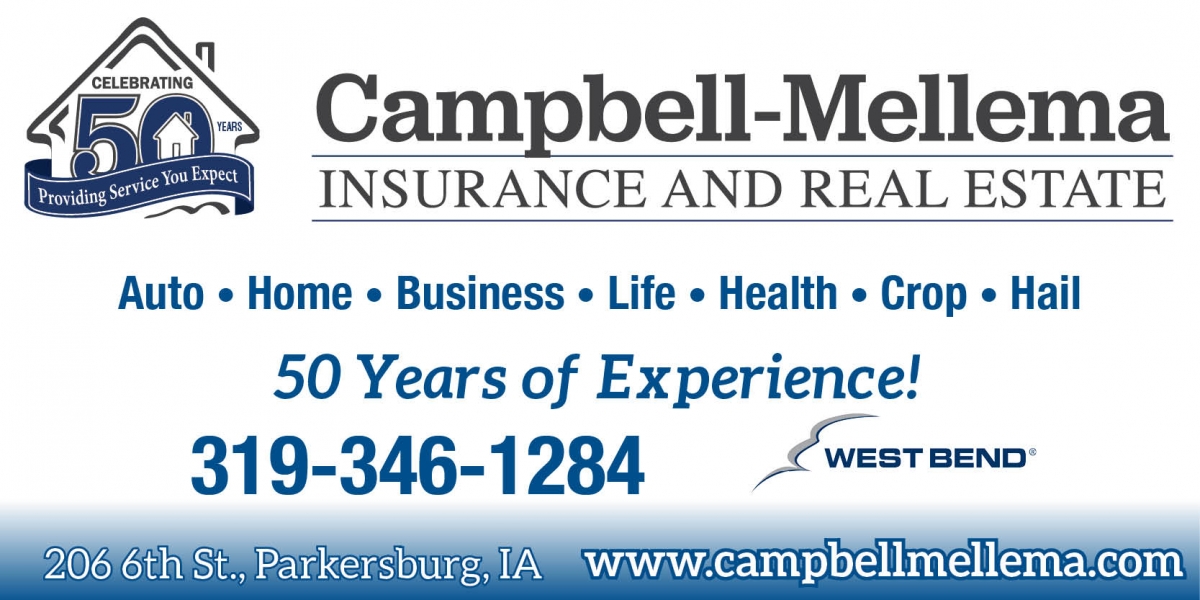 "We know they've beaten us the last few years," Hempen said. "And we wanted to put the pace on them, pressure them a little bit and make them hesitant, and once that started working for us we started knocking some shots down."
A-P rattled home 13 of 28 three-point attempts on Friday (46.4 percent), led by Hempen with five, Mackie with four and Gavin Thomas with two towards his 11 total points.
"We shot the heck out of it from the perimeter tonight," A-P head coach Aaron Thomas said. "We didn't play great defensively in that first half, and some of that was on me, where our rotations and press weren't great. Second half we just played them straight man where we didn't get ourselves out of position, and that's where we were really able to open up our lead."
A-P led 21-12 after the first quarter and D-NH had to score six in a row before halftime to keep it within nine going to the locker room.
But the Falcons went on an 18-5 scoring run to start the second half and firmly pulled away from the Wolverines, staying ahead with 17-of-19 free throw shooting.
"We defended pretty well and they were able to knock down some big shots," D-NH head coach Greg Moore said. "You've got to hand it to a team that can do that. And we got into some foul trouble early trying to play man and cover the shooter, so we had to go back to some zone and you'll give up shots like that at times."
Brewer Eiklenborg led the Wolverines with 20 points and added nine rebounds, three assists and four blocks battling with A-P's Haugstad in the trenches.
"I think that's going to benefit him in the long run," Moore said. "He's taken on a whole different role from last year where he's demanding the ball a little more, take the rock and do those kind of things, and athletically he's capable of all that stuff. Defensively, he played a pretty good game as well, so hopefully he just continues to get better."
For A-P, the good times continue to get better with the rivalry win. With around four dozen Falcons committed at the high school level to Falcon basketball, there's no shortage of A-P action on the hardwood.
"Getting the guys some opportunity to play, I'm just very proud of the entire group," Thomas said. "We work hard in practice and they compete, and they cheer for one another. I love looking down the bench and everybody's up and cheering. I'm proud of each and every one of our guys for their role and what they're doing."
A-P 82, D-NH 55. D-NH scoring: Brewer Eiklenborg 20, Nathan Graves 10, Jerek Hall 10, Braxten Johnson 8, Jacob Stockdale 4, Benton Bixby 2, Devon Kollasch 1, Colin Meester 0, Shayden Loger 0, Isaac Derifield 0, Tanner Dewall 0, Caleb Paulsen 0. A-P scoring: Jayden Mackie 22, Garrett Hempen 21, Christian Haugstad 20, Gavin Thomas 11, Cooper Hoff 6, Kale Riherd 2, Nick Neuroth 0, Kael Schoneman 0, Sam Livingood 0.
Category:
Parkersburg Eclipse News-Review
503 Coates St.
Parkersburg, IA 50665
Phone:  319-346-1461
Mid-America Publishing
This newspaper is part of the Mid-America Publishing Family. Please visit www.midampublishing.com for more information.