A-P counts on defense, deals G-R its first loss
PARKERSBURG – By their sky-high offensive standards, it was an off night for Aplington-Parkersburg boys basketball on Tuesday.
But the Falcons doubled down on defense and found other ways to win.
Ultimately, the Falcons didn't rack up gaudy offensive numbers, but they did throttle one of the top scoring offenses in Class 1A in a 73-54 win over previously-unbeaten Gladbrook-Reinbeck at A-P High School on Tuesday night.
Keep reading this article below thanks to support from this local supporter of Aplington-Parkersburg athletics!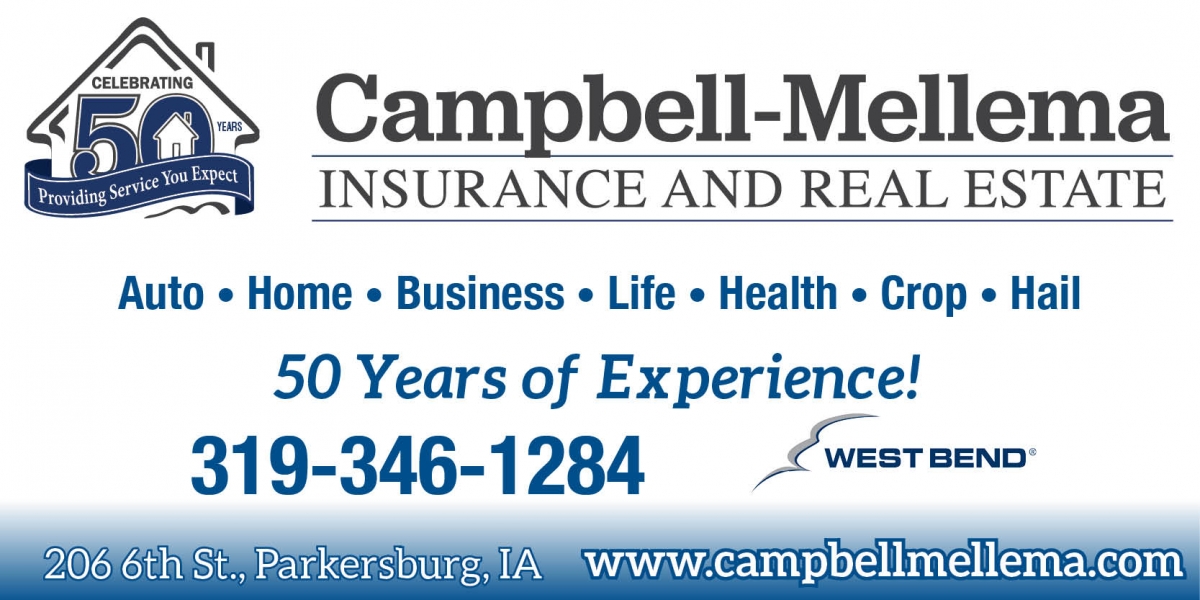 A-P had scored at least 80 points in the last seven games, and on six occasions went north of 90. A-P's 86 points per game average trails only North Linn (86.1) for the highest-scoring offenses in Iowa.
"We're to the point where we expect to score 90," A-P head coach Aaron Thomas said. "So if we're not to 50 at halftime, maybe everyone is panicking a little bit. But to get to 73 and not shoot as well as we have been was good. And our defensive intensity was really good throughout against a very, very good G-R team that makes you guard for extended amounts of time."
More importantly, the Falcons increased their win streak to eight straight, led by Jayden Mackie's 29 points on 12-of-21 shooting. Mackie is four points away from 1,000 points for his career, just missing a chance to set the mark at home - A-P heads to Wapsie Valley on Friday.
"Maybe if I had made a few more free throws or some layups," said Mackie, an Upper Iowa recruit averaging 22.9 points per game. "But I was just focused on winning tonight."
Tuesday's game pitted two ranked teams head-to-head - Aplington-Parkersburg is ranked No. 1 in Class 2A by Prep Hoops Iowa; Gladbrook-Reinbeck is sixth in 1A in the same rankings.
The Falcons led wire-to-wire. G-R pieced together a 5-0 run in a dry stretch for the Falcons in the second quarter to get within 36-28, but Mackie slashed to the basket for a bucket before the halftime horn and A-P got to a double-digit lead after 16 minutes.
"We weren't nervous, but we knew we gave up too many offensive rebounds," Mackie said of the first-half effort. "We had to really limit that, but not come out hesitant and just do what we were doing."
For the Rebels, they knew they had dodged a bullet only being down 10 at halftime.
"We watched a lot of their games, and you see teams with them for a quarter, and then they put on the pressure and they wear you down," G-R head coach Scott Kiburis said. "I thought we did a good job of only being down 10 at half, and I thought we played well both halves."
But Christian Haugstad scored 10 of his 12 points in the second half, asserting himself in the paint against G-R's Tristen Sanford-Anders. Garrett Hempen also finished with 12 points.
"[Haugstad's] second half was much better than the first," Thomas said. "We had to be able to score in other ways, … Garrett was very good in the high post and he had a run there where we found him against their zone. Our perimeter shooting will come, but you may not make 13-15 threes in a night, so for us to grind out that win, that's a pretty good outing."
A-P led by as many as 25 points in the fourth quarter after a 14-5 start to the fourth quarter. It was G-R's lowest offensive total since a 49-48 win against Jesup on Dec. 14. Sanford-Anders led the Rebels with 17 points.
The Falcons keyed in on the Rebels' all-state standout, junior William Kiburis, holding him to 12 points on 5-of-15 shooting, well below his 22-point average.
"They take us a little bit out of some of our offense," Kiburis said. "Haugstad's big on the inside, so we wanted to utilize Tristen a bit more in our perimeter game or in the short corner to try and make some decisions, make some moves, and I thought he did a good job.
"We had some good possessions in man defense. … And William usually orchestrates things and they were trying to get the ball out of his hands but I thought the other guys did a really good job of moving rapidly. [Luke] Riffey was aggressive, especially early on, in attacking the basket, and those are things he's been getting much better at."
Tuesday's win came on the heels of a convincing 92-56 victory over Denver on Jan. 21 in Parkersburg. The Falcons scored 31 points in the third quarter to blow the game open. Jayden Mackie and Gavin Thomas scored 27 points each and Christian Haugstad scored 12 points with 12 rebounds.
A-P made 13-of-25 3-point attempts against the Cyclones, including seven for Gavin Thomas.
"We played such a great pace," Aaron Thomas said. "And I thought our intensity from the word go on the defensive end was phenomenal. … We stayed unselfish, moved the basketball, had a lot of guys make shots and score. That was probably the best we've played without a doubt."
A-P 73, G-R 54. A-P scoring: Jayden Mackie 29, Garrett Hempen 12, Christian Haugstad 12, Gavin Thomas 9, Cooper Hoff 9, Kale Riherd 2, Nick Neuroth 0, Kael Schoneman 0. G-R scoring: Tristen Sanford-Anders 17, William Kiburis 12, Caleb Egesdal 8, Luke Riffey 7, Isaac Clark 6, Logan Giesking 2, Drew Eilers 2, Austin Vaverka 0.
A-P 92, Denver 56. A-P scoring: Jayden Mackie 27, Gavin Thomas 27, Garrett Hempen 12, Christian Haugstad 12, Kale Riherd 6, Cooper Hoff 6, Jack Eddy 2, Kaden Huttinger 0, Adam Schipper 0, Nick Neuroth 0, Will Steege 0, Aidan Junker 0, Kael Schoneman 0, Joe Johnson 0, Caleb Merryweather 0.
Category:
Parkersburg Eclipse News-Review
503 Coates St.
Parkersburg, IA 50665
Phone:  319-346-1461
Mid-America Publishing
This newspaper is part of the Mid-America Publishing Family. Please visit www.midampublishing.com for more information.