Randall Jay Luhring, 61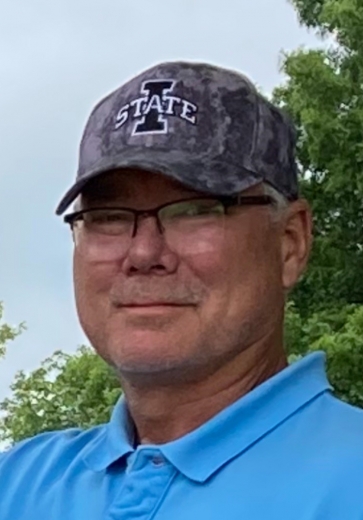 Randall Jay Luhring, age 61, of Parkersburg, Iowa, was born the son of Johannes and Vada (Dilly) Luhring, on July 31, 1961, at Grundy County Memorial Hospital in Grundy Center, Iowa. He was baptized and confirmed at Salem Lutheran Church in rural Parkersburg. Randy was an accomplished athlete, earning first team all-state football accolades as an offensive guard for the Parkersburg High School Crusaders in 1979. After graduating high school in 1980, Randy was blessed to work alongside his father on the family farm for 10 years.
  On March 24, 1984, Randy was united in marriage with Connie Ann Becker at the Bethel Lutheran Church in Parkersburg. After marriage, the couple made their home south of Parkersburg. To this union, three children were born: Chelsie, Lane, and Cameron.
While Randy dedicated his professional life to farming, he also sold Dekalb Seed Corn and was consistently the top salesperson in the Midwest. He also worked for Farm Bureau Insurance, Harbaugh Winninger Iowa Realty, and Iowa Land Sales. Most recently – and most cherished among all his occupations – was driving bus for six years at Aplington-Parkersburg Schools.
Randy was an active member of Bethel Lutheran Church. He served on the church council, was a Sunday school teacher, mentor, and member of several church groups. In his spare time, he enjoyed visiting with both close and new friends; boating; motorcycle rides with his son, Lane, and brother, Kurt; attending his children's sporting activities both locally and across the country; taking family vacations and driving school bus. Randy was a very proud grandfather to Leighton and especially loved the time spent with his family and friends.
On Saturday, July 22, 2023, Randy passed away at the Cedar Valley Hospice Home in Waterloo, Iowa, of glioblastoma, a form of brain cancer. He is preceded in death by his father, Johannes Luhring.
Randy is survived by his loving wife of 39 years, Connie Luhring of Parkersburg, IA; his daughter, Chelsie Luhring of Cedar Falls, IA; his sons, Lane (Eisha) Luhring of Parkersburg, IA and Cameron Luhring of Parkersburg, IA; granddaughter, Leighton Luhring; mother, Vada Luhring; three siblings, Rebecca (Steve) Nitcher of Denver, IA, Kay (Dan) Frey of Parkersburg, IA and Kurt (Angela) Luhring of Grundy Center, IA; and many nieces and nephews.
Funeral Services were held 10:00 a.m., Saturday, July 29, 2023, at the Bethel Lutheran Church in Parkersburg, with Jill Pliner officiating. Organist Janet Mennen accompanied the congregation in singing the congregation hymns, "Here I Am, Lord", "Amazing Grace", and "On Eagles Wings". Lane Luhring shared special memories and Barbara Dilly read "Make The Decision by Charles F. Stanley." "I Can Only Imagine" recorded by Mercy Me and "Hallelujah" recorded by k.d. lang were provided as special music. Burial was held in the Oak Hill Cemetery in Parkersburg with Chelsie Luhring, Lane Luhring, Cameron Luhring, Courtney Frey, Joseph Nitcher, and Landry Luhring serving as Casketbearers. Vince Johnson, Mark Arends, Dean Everts, Erick Kadlec, and Mitchell Dralle served as Honorary Casketbearers. Flower Committee was the Lane & Casie Bass family. 
Visitation was from 4:00 p.m. to 8:00 p.m., Friday, at the Redman Funeral & Cremation Services – Parkersburg Funeral Home and one hour before services at the church. Memorials may be directed to the Gray Warriors Organization. For more information visit: graywarriors.org. Redman Funeral & Cremation Services – Parkersburg Funeral Home was in charge of arrangements. Online condolences may be left at www.redmanfuneral.com.
Category:
Parkersburg Eclipse News-Review
503 Coates St.
Parkersburg, IA 50665
Phone:  319-346-1461
Mid-America Publishing
This newspaper is part of the Mid-America Publishing Family. Please visit www.midampublishing.com for more information.