Reverend Melvin J. Voss, 93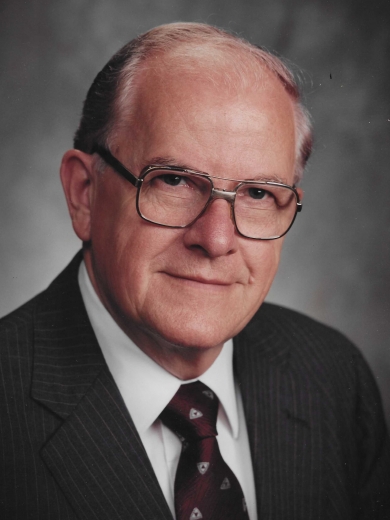 Reverend Melvin J. Voss, 93, of Belmond, IA, formerly of Parkersburg, IA, peacefully passed on Sunday, July 23, 2023, at Israel Family Hospice House, Ames, surrounded by his family, following a week-long illness. Funeral arrangements are being completed with the Andrews Funeral Homes, Belmond. Melvin's funeral was held at 10:30 a.m., Saturday, July 29, 2023, at Immanuel Reformed Church, Belmond. Reverend David DeKuiper officiated. Visitation was at the Immanuel Reformed Church, Belmond, the evening prior. Public burial was in the Parkersburg/Oak Hill Cemetery at 2:30 p.m. on Saturday followed by coffee at Hope Reformed Church, Parkersburg. Memorials may be given in Melvin's memory to Western Theological Seminary in Holland, Michigan, to the Israel Hospice House of Ames, or to Lakeview Bible Camp, 1797 Marion County Highway 17, Tracy, IA 50256. 
Melvin's funeral service was live streamed on the Immanuel Reformed Church or Andrews Funeral Homes Facebook page on Saturday and continues to be available to view. 
Melvin was born on January 21, 1930, at St. Anne, Illionois son of Fred and Florence Voss. He graduated from St. Anne High School, and from Hope College in Holland, Michigan with a B.A. degree in 1952. He graduated from Western Theological Seminary with a Master of Divinity in 1955. He was united in marriage to Carolyn Bolman of Zeeland, Michigan on May 24, 1955. Carolyn passed away on December 13, 2021, after 66 years of a wonderful marriage. Melvin was ordained as a Minister of Word and Sacrament in the Reformed Church in America at the Raritan Reformed Church in Raritan, Illinois on July 15, 1955, and was installed as its pastor. While there, son Mark was born on May 4, 1956, and son, Brian was born on October 16, 1957. In 1960 he became pastor of the First Reformed Church of Knoxville, Iowa serving there until 1967. He then was installed as pastor of Hope Reformed Church of Parkersburg and was there through 1983. He moved next to serve the Bethany Reformed Church of Belmond. On November 1, 1997, he retired and bought a house there where he and Carolyn continued to live. He served as the Stated Clerk and Treasurer for 27 years retiring in 2013. He was a member of the Regional Synod of the Heartland on various Commissions and on its Overtures and Judicial Business Commission. He was the Overall Director of the Pleasant Prairie and Pella Classis "Summer Youth Camp Program," for a number of years. He was active in each of the local Ministerial Associations where he served. 
Melvin is survived by his son, Mark and his wife Pam, of Ames, IA; and his son, Brian Voss of Parkersburg, IA; two grandchildren Daniel Voss and his wife Molly of Marshalltown, IA, and Rebecca Schmidt and her husband, Samuel Schmidt and four great grandsons, Kuyper, Ryken, Zayne, and Jayber of Moline, IL., his brother Donald Voss and his wife Renee of Orland Park, IL., Also sister-in-law Joan Bolman of Zeeland, MI., brothers-in-law Bill and wife Kay of Zeeland, MI, and Gene and his wife Lois Zeeland, MI., nieces, nephews and many friends. 
Andrews Funeral Homes, Belmond, IA.
Category:
Parkersburg Eclipse News-Review
503 Coates St.
Parkersburg, IA 50665
Phone:  319-346-1461
Mid-America Publishing
This newspaper is part of the Mid-America Publishing Family. Please visit www.midampublishing.com for more information.