Robert Haylock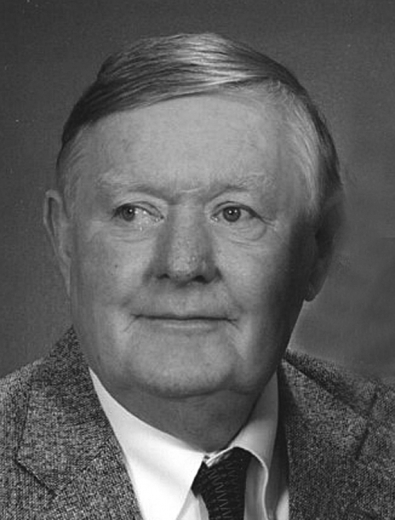 Robert "Bob" Louis Haylock, age 81, of Parkersburg Iowa, was born the son of Lloyd Avery and Generose Ann (Rutenbeck) Haylock on August 19, 1940, in Maquoketa, Iowa. Bob graduated from Maquoketa High School in 1958 and went on to further his education at Loras College and then the University of Iowa, graduating with a degree in Civil Engineering in 1964. Bob was united in marriage to Jean Ann Brandt at the Sacred Heart Catholic Church in Maquoketa, Iowa, on December 30, 1961.
After graduating from the University of Iowa, the couple moved to Davenport, Iowa, where Bob worked for the DOT. He was then transferred to Denison, Iowa, in 1967. In 1969 Bob became a county engineer for Butler County, and the family moved to Parkersburg. Bob served Butler County as a civil engineer for 36 years with 16 of those years working jointly for Butler and Hardin Counties. He was also a land surveyor and worked privately as such for 30 years.
Bob was a member of and served on the board of directors of several professional organizations and won many awards throughout his professional career. He served as a councilman for the city of Parkersburg for 27 years and as Mayor of Parkersburg for 8 years. He was also a member of the Parkersburg Fire Department and Bethel Lutheran Church.
In his free time Bob enjoyed going to Clear Lake, driving his pontoon boat, fishing with his grandkids, and cheering on Alex at football games. He also participated in the men's golf league and bowling league and took fishing trips to Canada with other engineering friends. He and Jean enjoyed traveling and made yearly trips with friends to a warm location in the winter. They also traveled to Egypt twice to visit Kelly.
Bob passed away peacefully on Friday, December 31, 2021, at Parker Place in Parkersburg, Iowa, of natural causes. He was preceded in death by his parents; two sisters, Sandra House and Judy Hansen; one brother, James Haylock; one half-sister, Betty Simmons; and two half-brothers, Lloyd Haylock and Wayne Haylock.
Bob is survived by his loving wife of 60 years, Jean Haylock, of Parkersburg, Iowa; three daughters, Kimberly (Clint) Allan of Tulsa, Oklahoma, Kelly (Mick) Harrison, Tulsa, Oklahoma, and Kristin Hornbuckle of Parkersburg, Iowa; one brother, Charles (Kimberly) Haylock of Oregon City, Oregon; seven grandchildren, Adrienne Allan, Garrett Allan, Christopher (Danielle) Harrison, John Harrison, Madison Harrison, McKenzie Harrison, Parker Harrison, and Alex (Baby Jane) Hornbuckle; and two great grandchildren, Jane Harrison and Archer Harrison.
A celebration of life will be held in the summer of 2022.
To leave online condolences, click here.
Category:
Parkersburg Eclipse News-Review
503 Coates St.
Parkersburg, IA 50665
Phone:  319-346-1461
Mid-America Publishing
This newspaper is part of the Mid-America Publishing Family. Please visit www.midampublishing.com for more information.