Top-flight offenses to clash in Parkersburg
Perimeter defenses will be put to test at Friday's meeting in Parkersburg between Aplington-Parkersburg and Denver boys basketball.
The Falcons and Cyclones rank second and fourth, respectively, in three-point field goal percentage in Class 2A. Denver leads 2A with 143 made 3-pointers.
"It should be an offensive extravaganza," said A-P head coach Aaron Thomas.
Keep reading this article below thanks to support from this local supporter of Aplington-Parkersburg athletics!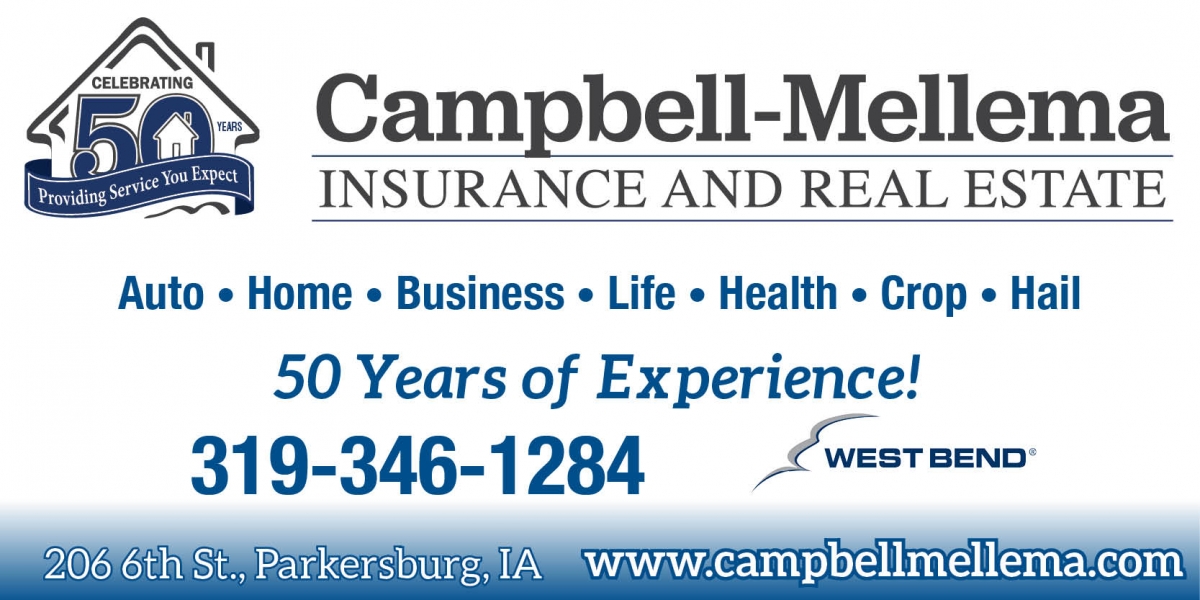 Both teams are also 4-0 in NICL Central play this season. The teams were set to meet last Friday in Denver, but due to snow that Cyclone Center showdown has moved to Feb. 8.
Caylor Hoffer averages 25.3 points per game for the Cyclones, and leads the team with 51 made threes on 112 attempts. Mitchell DeVries also shoots the threes at a 36.3 percent clip, and averages 14.4 points and 8.2 rebounds per game.
"Hoffer and DeVries are really good," Thomas said. "They'll be able to go 5-out with a lot of cutter and movement. It'll be a bit of a chess match, [Christian] Haugstad will have to guard them on the perimeter, but Denver will have to figure out how to guard them. I expect an uptempo, fast-paced game and a lot of three-pointers taken."
It's also the first time the teams have met since last year's substate final, with Aplington-Parkersburg advancing to state with a 72-67 win in what was the rubber match between the two teams that had split the regular-season series.
Earlier this week, A-P completed the season sweep of Waterloo Columbus with a 90-55 victory in Waterloo on Monday, Jan. 17.
Garrett Hempen posted a career-high 30 points. He hit six of his seven 3-pointers of the day in the second half, and the Falcons were 15-of-33 as a team from the perimeter.
"The guys did a good job of finding him and he got open," Thomas said. "They were really moving it around as [Columbus] was in a zone for a bit there, but even when they went to man, he was able to find it."
Jayden Mackie added 16 points and Gavin Thomas scored 13 points. Kale Riherd had eight rebounds - the Falcons outrebounded the Sailors 41-25.
"Defensively, we were locked in that first half," Thomas said. "Made them work for everything they got, not giving up second chances."
Thomas also noted a 30-second stretch where Mackie unleashed a baseline dunk and hit two 3-pointers on consecutive trips.
"And we're not turning the ball over much," Thomas added. "When we stay single-digit turnovers, at the pace we play we make it tough. We're getting good shots in rhythm and knocking them down."
A-P 90, WC 55. A-P scoring: Garrett Hempen 30, Jayden Mackie 16, Gavin Thomas 13, Sam Livingood 8, Christian Haugstad 6, Cooper Hoff 6, Kale Riherd 4, Aidan Junker 3, Adam Schipper 2, Joe Johnson 2, Nick Neuroth 0, Will Steege 0, Kael Schoneman 0, Jack Eddy 0.
Category:
Parkersburg Eclipse News-Review
503 Coates St.
Parkersburg, IA 50665
Phone:  319-346-1461
Mid-America Publishing
This newspaper is part of the Mid-America Publishing Family. Please visit www.midampublishing.com for more information.