Tracy Lynn Scheib, 47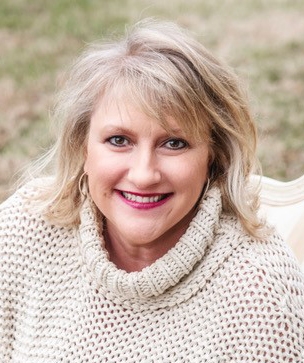 Tracy Lynn Scheib passed away at the age of 47 on July 19, 2023, after an extended battle with breast cancer.  Tracy was a light to so many people in this world, and, while she still had many memories left to make, it's comforting to know that she is in a better place. Tracy loved God above all else and trusted in His mercy through every step of her journey. Tracy will be remembered as a loving wife, adoring mother, cherished daughter, protective sister, and gracious friend. 
On September 9, 2006, Tracy married Paul Scheib (who she hated to admit she met at a sports bar). The two had a fairy tale love story that was a joy to watch by so many. They were blessed with Gavin (12) and Blakely (10), who were the absolute light of Tracy's life. There was rarely a Saturday afternoon when she wasn't cheering them on at one of their many sporting events. She was shamelessly their #1 cheerleader in every aspect of their lives and was known as the loudest sports mom in the stands! 
Tracy was a resident of Roswell, Georgia for seven years after having lived in Smyrna, Georgia, and Parkersburg, Iowa. She was born on August 19, 1975, to Robert and Donna Kolder.  She adored her family farm in Iowa.  Being a super competitive person, she loved sports with a passion, whether she was playing volleyball and softball or cheering on her favorite teams.  She graduated as valedictorian from Aplington-Parkersburg High School and earned her bachelor's degree in business from the University of Central Iowa.  Tracy's first job out of college turned into a 27-year career at Principal Financial Group. She bonded with customers, clients, and brokers, which created an incredibly strong work family who will miss her dearly.
Tracy has many different friend groups, a testament to her magnetic personality and ability to make everyone feel at home.  She was the first to help a friend needing support.  Her friends could count on her for brutal honesty, whether they wanted it or not.  Tracy was adventurous and loved to travel.  She liked to sleep with the TV on, to the chagrin of anyone traveling with her.  She loved to dance and decorate for the holidays.  She had an infectious laugh that spread to anyone around her. She was Midwestern values with Southern charm - the farmer's daughter who flourished in the city.
Tracy attended North Point Community Church since 2004 and was passionate about her Christian faith and mission work. Nothing was more important to Tracy than her relationship with Jesus, and she shared that passion with those all around her, especially her children. 
She is survived by her husband, Paul; her children, Gavin and Blakely; her parents Robert and Donna; her brother, Tim (and Lacy) Kolder; and her sister, Teresa (and Kyle) Senkarik.
Northside Chapel in Roswell will be hosting all services.  Visitation will be held on Monday, July 24, from 6-8pm and a funeral and praise service will be held on Tuesday, July 25, at 2pm.  A graveside service and Celebration of Life will follow in Parkersburg, Iowa, on Saturday, July 29, at 1:30pm at Oak Hill Cemetery.
As burial will be in Iowa, in lieu of flowers the family requests that donations be made to two of Tracy's passion projects - SIM Missions (supporting Christian mission trips) and Operation Underground Railroad (healing trafficked and exploited children).  The family would also appreciate you sharing stories and pictures by September 9, so they can create a book for her children.  For more information on donations and the book, please visit bit.ly/tracysarmy.
Category:
Parkersburg Eclipse News-Review
503 Coates St.
Parkersburg, IA 50665
Phone:  319-346-1461
Mid-America Publishing
This newspaper is part of the Mid-America Publishing Family. Please visit www.midampublishing.com for more information.