Vincel E. Meints, 84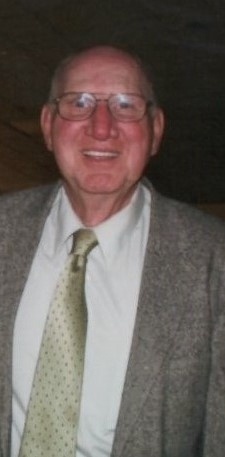 Vincel E. Meints, 84, of Wellsburg, passed away on Friday, August 11, 2023, at his home. A visitation will be held at St. Paul Lutheran Church in Wellsburg, IA, on Wednesday, August 16, 2023. A funeral service will be held Thursday, August 17, 2023, at 10:00 a.m. at St. Paul Lutheran Church with an inurnment following at the church cemetery. Memorials may be directed to the family.
Vincel was born September 20, 1938, to Jacob and Annie Meints, in Grundy County, Iowa. On February 5, 1966, he was united in marriage to JoAnn Escher in Minnesota. Vincel served in the Armed Forces of the United States and was honorably discharged in 1967. He later contributed to the Wellsburg community by serving on city council, acting as board member of St. Paul Lutheran Church, and served as commander of the Wellsburg AMVETS Post No. 91.
Vincel enjoyed golfing, bowling, and camping with his wife. He held the role of foreman at the NCM factory and was successful in owning and operating both a lumberyard and a restaurant alongside his wife. More than anything, he loved his family. He will be deeply missed.
Vincel is survived by his wife, JoAnn; children, Russell Redix, Richard (Connie) Redix, Rita Wilson, Roxanne (Doug) Heikens, Rhonda Cole, and Randy Meints; 6 grandchildren; and many great-grandchildren, nieces, nephews, friends, and family. He was preceded in death by his parents, grandson Justin, siblings Vernon and Velma, and sons-in-law Terry Cole and Denny Nehls.
The family would like to extend a special thank you to the many people that were there for Vincel when he needed them.
Category:
Parkersburg Eclipse News-Review
503 Coates St.
Parkersburg, IA 50665
Phone:  319-346-1461
Mid-America Publishing
This newspaper is part of the Mid-America Publishing Family. Please visit www.midampublishing.com for more information.